Uncategorised
Dear Member,
Things move on apace and this update reflects the current national and local situations, UCU and UCU CCCU policies and decisions and ongoing negotiations with SMT.
I have tried to give direct and straightforward information and statements. Opportunities for updates and discussion occur at our regular Branch Meetings.
Please do check the UCU CCCU website (https://cccu.web.ucu.org.uk/) and attend and contribute to Branch Meetings and / or send comments views questions etc to me (bryan.hawkins@canterbury.ac.uk) or Antonio Sama Branch Secretary (antonio.sama@canterbury.ac.uk) .
Our new Semi-autonomous working groups will be reporting soon.
The groups currently set up are:
Workload/Blended Learning
Protected Characteristics/Disabilities
Casework and Hardship
Childcare
Campaigning
Watch out too for our rolling programme of Faculty focused meetings identifying areas of concern and issues to be considered in Faculty contexts.
LATEST UPDATE
The​ Joint Negotiating and Consultation Sub Group (JNCSG) – Progress in UCU CCCU/ SMT Negotiations
This new UCU CCCU negotiation initiative is linked to the JNCC. The JNCC traditionally met once or twice a semester for formal negotiation between Unions and SMT. In relation to the pandemic the JNCC took over the responsibility of agreeing the Temporary Agreement (TA) and overseeing its review.
With the multiple concerns of staff in mind UCU CCCU have now negotiated weekly JNCSG meetings which will become the focus for the management and monitoring of the TA. UCU CCCU will pursue the identified backlog of TA problems through these weekly meetings.  
The TA Review 9 November – Progress and Further Possibilities
The good news of positive student recruitment has led to UCU CCCU's expectation of a negotiated end to STW work within the TA.
UCU CCCU and our regional negotiator made this clear to SMT today.
Whilst retention into Semester Two is a key issue the positive recruitment is very promising.
However, it is recognised that adjustments to the TA must be based on sound financial information and that full October data is not currently available.
A further JNCCC TA Review Meeting will be scheduled in the first week in December at which UCU CCCU will:   
develop the clear expectations that STW within the TA will be ended asap. 
emphasise that the TA provides provision for negotiated restitution of staff losses into and beyond the Academic Year 20/21. 
Teaching Online – Progress and Review 
UCU CCCU with the support of Regional Officers,  in line with National UCU Policy and in discussion at Branch Meetings, have sought to negotiate the movement to Teaching Online in the context of maintaining:
essential University activities safely
the importance of School, Programme and Academic autonomies
the recognition of staff and student Health and Safety and Mental Health provision.
This negotiation is ongoing and is evidenced in the:
Framework for Learning and Teaching during the Lockdown (5 November to 2 December) due to be published today by SMT.
This document recognises:
the importance of the ongoing JNCSG negotiations initiated by UCU CCCU
the importance of autonomy and decision-making at programme and school levels
the centrality of individual Risks Assessments and their ongoing review for staff Health and Safety. 
These points are additional to UCU CCCU's commitment to fully support any member of staff who feels unsafe or coerced in relation to their health safety and well – being in any work – related role, situation, or environment. 
Workload Planning – Progress and a New Framework
UCU CCCU have stressed in negotiations with SMT the problems of WLP in relation to STW and the TA characterised as:
80% pay for 120% work
a broken WLP model
confusing guidance on WLP within the TA .
At the TA Review UCU CCCU have negotiated:
a focus on the process document negotiated by UCU CCCU ((https://cccu.canterbury.ac.uk/20-21-temporary-collective-agreement/docs/Implementation-of-Temporary-Agreement-AWLP.pdf) as guidance for WLP and ongoing review within the TA 
the WLP group established by UCU CCCU and HR will begin again to work to develop appropriate WLP models and the framework for future implementation beyond the TA
the current guidance on WLP on the University website will be re-designed in the light of the above.
We look forward to seeing you at Branch Meetings. The next Brach meetings are scheduled on 18 November and 2 and 16 December 2020.
Together we are making a difference
All Best Wishes,
Bryan Hawkins
Chair UCU CCCU
=====
"This branch supports the call by national UCU that universities should move all non-essential in-person teaching to 100% online. This was the scientific advice from SAGE on 21 September.
We instruct the branch executive to make urgent representations with SMT to demand the introduction of this measure at CCCU with immediate effect.
This measure is required in order to protect the health of health and safety of CCCU staff and students (as well as their families and dependents) and also protect the wider East Kent community."
===
Dear Members,
UCU CCCU are currently in negotiation with CCCU SMT in respect of the current Lockdown, in relation to UCU National Policies and Branch decisions.
Additionally, and as previously stated, it is of particular importance to UCU CCCCU that staff must under no circumstances be coerced in relation to any role, environment, or situation in which they feel unsafe.
​Please contact UCU CCCU for support and information on these or any other matters.
All Best Wishes,
Bryan Hawkins 
Chair UCU CCCU
Dear Members,
As part of the UCU CCCU framework to enhance its strategic and operational capacities for monitoring the implementation of the TA, the STW and the WLP a series of semiautonomous working groups (SAWGs) have been recently established. The primary task of these groups is
To monitor CCCU policies and activities of strategic and operational relevance for UCU CCCU and to contribute to inform and shape branch's position, strategy, and plan of actions in those areas 
The initial SAWGS are
Workload/Blended Learning
Protected Characteristics/Disabilities
Casework and Hardship
Childcare
Campaigning
Each group will be facilitated by a Convenor, who will be member of the Convenors' Group (coordinated by me in my role as Branch Secretary). The Convenors' Group will meet monthly.
If you are interested to join one of the initial groups, please contact:
Announcements about the other SAWGs will be done in due course.
If you are interested in initiating yourself a SAWG please contact meo (antonio.sama@canterbuyr.ac.uk) for an initial conversation.
BW
Antonio
Antonio Sama
UCU CCCU Secretary
====
Dear Members,
As I am sure you realise these are important and vital times for the future of our University, Higher Education and the health of our communities.
The UCU CCCU EXEC have been working and negotiating to support staff across our University as UCU nationally has been working to support Staff in HE and FE Nationally.
UCU CCCU's agreed local priorities are:
Health and Safety
Workload and The Temporary Agreement
Currently UCU CCCU are further prioritising and emphasising important areas in relation to which SMT need to act urgently and communicate effectively to staff.
The next UCU CCCU Branch meeting will be on 21 October 1-2pm (link https://eu.bbcollab.com/guest/db2cb8e4c39d40f7bd318de87ce0cd4a)
The below is the text of a UCU CCCU email sent today to SMT.
…………………………………………………………………………………………………………………………………………………………………………………………..
Thank you for accepting the need for prioritisation of issues within SMT UCU CCCU discussions at the current time.
I do realise you are very busy and particularly pressurised and UCU CCCU thank you for your ongoing work across our University.
UCU CCCU wish to avoid unhelpful confrontation and the breakdown of collaborative efforts within the TA.
Prioritisation will I hope help us to assure members and staff they are being heard and allow us to move on to clear the backlog developing in relation to the delivery of the TA (Temporary Agreement) and in relation to issues raised within P2021 (Project 20/21).
As mentioned yesterday the following points are communicated not as new issues but as implementation priorities by UCU CCCU and as areas where decisions have already been made or where we feel there is or should be consensus based on recent extensive discussion and negotiation.
The points below are in addition to UCU CCCU's expectation of a Review of the Temporary Agreement in relation to the current CCCU student numbers and financial situation. 
I would like to be able to report back positively on these points to the UCU CCCU Branch Meeting this coming Wednesday 21 Oct .
The priority points are:
The assurance and communication of actions to ensure the safety of front-line staff and particularly academic front line staff in connection with Covid cases and outbreak control.
Assurance and communication should as a minimum:
Provide clearly defined guidance on actions to be taken in outbreak scenarios that are made available and accessible to both staff and students
Ensure that all staff and students in the case of a confirmed Covid case within a teaching group where staff have been teaching f2f on site know what to do and what to expect of others and CCCU
Ensure All members of any teaching group with a confirmed Covid case will be immediately informed and requested to self-isolate and certainly whilst any investigation as to distancing and other issues occur.
Provide guidance on the safety procedures (and as above) that will be given clear and high profile on staff and student portals and in website design
Updating on Covid: clear daily updates for staff and students are vital to ensure confidence in CCCU leadership and to respect the commitment and professionalism of staff. 
Updates should:
Be daily and include weekly totals
Follow the Bath model
Be high profile on staff and student portals and in website design
WLP planning guidance needs to be simplified and communicated more effectively
The current guidance is confusing and submerges collaborative SMT/HR/UCU CCCU guidance. Evidence from across the University suggests WLP is creating anxiety and tension for staff and is not working effectively for managers.
UCU CCCU urge that in line with recent discussions:
'Parked' details on WLP process for future consideration are removed from guidance and websites for the duration of the Temporary Agreement
Clear and uncompromised access to the agreed SMT/HR/UCU CCCU guidance for staff is established
The agreed SMT/HR/UCU CCCU Guidance is given a clear and accessible profile in website design
The agreed SMT/HR/UCU CCCU Guidance is communicated directly to managers and staff as the basis for WLP conversations and WLP review.
Please note UCU CCCU will discuss at our Branch Meeting 21 Oct the issue of UCU guidance in relation to online teaching in relation to the current local and national situation and in relation to the CCCU and SMT actions and assurances currently and urgently requested here as priorities.
Best Wishes,
Bryan Hawkins
Chair UCU CCCU
UCU Covid Dashbord Link to Information on UCU's response to the Covid-19 emergency and a live list of updated cases across all Universities.
https://cccumedia.siso.co/index.php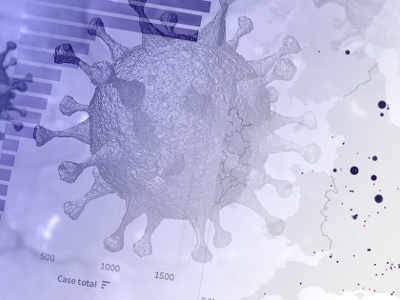 In preparation for next week Branch meeting (Wednesday 7 October 1-2pm) we have been collating evidence of problems experienced by staff and students.
Please can you send us a brief outline (one or two paragraphs) of problems and issues you have experienced in the first week of term on
AWLP
Health and Safety
 other areas.
Please send your email to:
Bryan Hawkins (bryan.hawkins@canterbury.ac.uk)
Antonio Sama (antonio.sama@canterbury.ac.uk)
by Tuesday 6 October 12noon.
Best wishes
Bryan
Bryan Hawkins
UCU CCCU Chair
Dear Member,
UCU CCCU wish you well with new academic year and hope that you managed some kind of break and rest this summer.
Overall the situation nationally and even locally is changing by the hour.
Amidst the chaos of government guidance and planning and the problems of HE and our University and community UCU your Union and Branch remain active and working for staff and our communities.
I will keep comments here brief but please come to Branch Meetings to contribute and engage and please make contact with us to share your views and experiences so that we can represent you more effectively.
It is particularly important in these difficult times that UCU CCCU know where and what the problems are so that we can support individuals and groups and identify significant issues and areas for union work and intervention.
Contacting us doesn't lead to un-agreed actions, it can be a simple one-off conversation, your confidentiality is assured and any specific support or actions will be negotiated and agreed with you – issues can be taken forward in relation to individuals and/or as more general concerns.
The Temporary Agreement and Workload Planning
Some recent communications have not been clear, some WLP has been problematic, some actions have threatened the integrity and principles of the Temporary Agreement.
The TA is not a one-off financial deal signed off and done.
The TA initiated – not a simple financial permission – but a process involving mutual UCU and UCU CCCU and SMT commitment to principles, actions ongoing review and monitoring of a complex set of factors.
Working with SMT UCU CCCU have produced a set of guidelines for implementation that focus on
providing guidance and support for line managers and staff and individualised support for members.
This document is attached.
It aims to map process and review WLP's simply with links to relevant information.
It does not, of course, solve all the related problems but gives guidance and a framework that can accommodate a degree of customisation and flexibility but which importantly defines the WLP conversation as a place to solve problems and as open to review and if needed mediation with UCU CCCU Branch support.
UCU CCCU and SMT have agreed to monitor and adapt and change the guidance in the light of experience and feedback.
Additionally UCU CCCU have:
negotiated previously proposed changes to definitions of post-graduate teaching as 'not' teaching be parked for 20/21.
established that the (FTE) 550 teaching hours are a maximum figure not a target figure
established clarity that teaching is not excluded from short time working calculations and WLP conversations
created provision for review of WLP's
established a problem-solving mediation route where WLP's are not agreed
provided a framework for review and consideration of WLP's that have happened
and
now provide a structure to support those many WLP's that haven't happened or haven't been completed meaningfully.
Health and Safety and Semester One
The UCU position/trajectory is moving from emphasising online to teaching fully online and UCU CCCU will follow the National Line.
Currently UCU CCCU will support any member who feels anxious and/ or at risk from the return to teaching and we will not accept
any coercion of staff or the imposition of compulsory face to face on site teaching that is against members wishes.
We are currently arguing for caution in the first weeks of semester one and for decisions regarding face to face on site  and online to be made by staff and line managers/HOS's in the light of experiences of modules staff and students and changing circumstances.
We are seeking to negotiate a position so that face to face on site teaching will be considered in the short term and temporarily non-essential.
Members of staff who find room allocations being exceeded will be supported to protect themselves and students by simply and immediately cancelling the session and by deferring organisation and administration to an online context.
Please keep us informed of your experiences and working environment.
UCU CCCU are here for members and will discuss the possibilities of individual support and/or Branch actions with you more fully on request.
See you at the Branch meetings !
Best Wishes
Bryan Hawkins
Chair UCU CCCU
Branch Meeting Dates and Times.
All Branch Meetings will be on Wednesdays 1-2pm on the following dates:
October 2020
7
21
November 2020
4
18
December 2020
2
16